Thursday, December 21, 2006
Carol of the Old Ones


Happy Winter Solstice!
Thanks to Hank Schwaeble for the link.
Wickedly Yours,
Fran Friel
Tuesday, December 12, 2006

As promised, I'm preparing the loot for another enticing contest to support our beloved
Shocklines.com
, but while I'm gathering the goods, you might want to stop in and visit with the dark lovelies at
Hadesgate Publications
. Not only are they publishing fantastic books by a gifted cabal of authors like
Garry Charles
,
Barry J. House
,
CJ Lines
,
Steve Dean
and
Steve Deighan
, but they're producing a rockin' newsletter.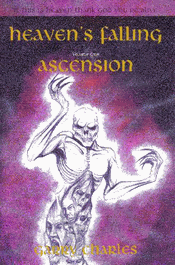 The Hadesgate Forums Newsletter
is one of the most entertaining I've ever read. It's chocked full wit, spicy bits of entertaining news, interviews, stories and friendly contests. This month you'll find interviews with screenwriter/author,
Stephen Romano
; UK director
Johannes Roberts
; and master of UK horror,
Shaun Hutson
. Also included is short fiction by Stephen Romano,
CJ Lines and
Darrell Joyce
.
If that's not enough to entice you, there's a little Friel highlight stuck in there for fun. So be sure to have a visit and a great read at the
Hadesgate Forums Newsletter
. The very talented Ray Wilson has put together another doosie for us, and it FREE!
Enjoy!
Wickedly Yours,
Fran Friel
PS - Stay tuned for the next contest to support
Shocklines.com
!
Saturday, December 09, 2006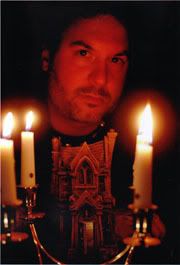 John Everson
, Bram Stoker Award winning author, is a busy man. If you take a look at his
MySpace page
or
his website
, you'll see that he's not only writing his pants off, but John is an artist and a musician, as well. He's also a really nice guy.
In John's newsletter,
John Everson Dark Arts
, I recently found a link to one his stories,
"Christmas the Hard Way."
I enjoyed the story so much that I asked permission to post the link just to make sure you all have a chance to read it, too. It's a lovely holiday tale for all ages, one mixed with a little white magic and lots of good holiday cheer.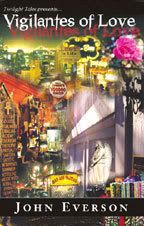 So when you have a lull in your holiday busy-ness, stop by and have a read of
"Christmas the Hard Way."
It'll warm your dark cockles and get you ready for the spirit of the season. And if you want even more Everson for your holidays, check-out the story collection where "Christmas the Hard Way" first appeared,
VIGILANTES OF LOVE
. John has an excellent special offer on the collection that would tempt even the stingiest Scrooge. Check it out
HERE
.
Enjoy!
Wickedly Yours,
Fran Friel